Volvo XC90 vs. Lexus RX & Audi Q7

Volvo XC90 vs. Lexus RX L and Audi Q7: Compare 3-Row Luxury SUVs in Hickory, NC
Offering attractive accommodations, potent performance, and executive style, the Volvo XC90 provides a complete package for drivers seeking a first-class family mover. The XC90 is roomy and refined, with comfortable seats and ample practicality. It also comes standard with a generous assortment of amenities and technologies, including a fully digital instrument panel, advanced navigation, and cutting-edge driver-assist features. And as a premier demonstration of Volvo's signature Scandinavian craftsmanship, the XC90 is one of the most appealing nameplates in its class.
Of course, drivers from Morganton to Statesville have plenty of options to choose from when searching for a three-row luxury SUV. But the Volvo XC90 provides a well-rounded experience that's difficult to match. Here's a look at how it measures up against two prominent class competitors: the Lexus RX L and Audi Q7.
Volvo XC90 vs. Lexus RX L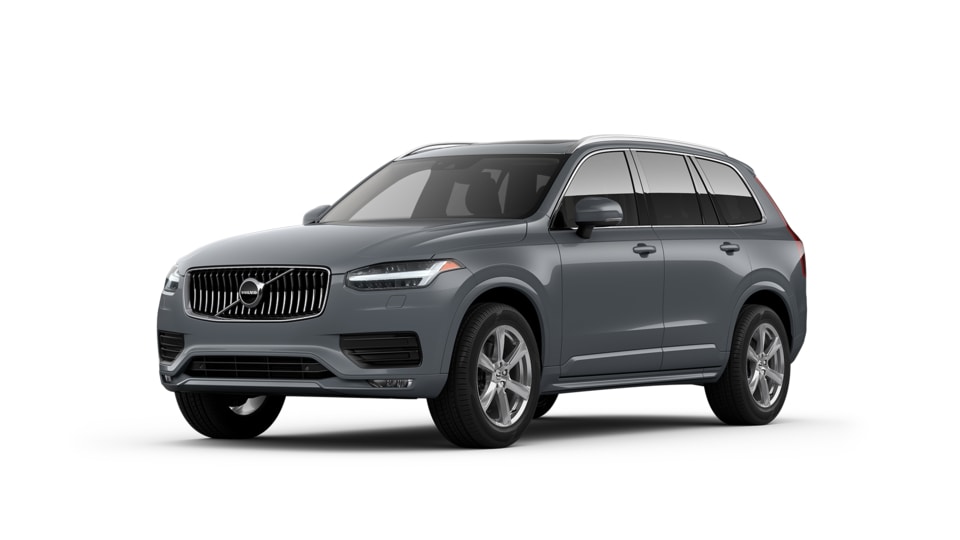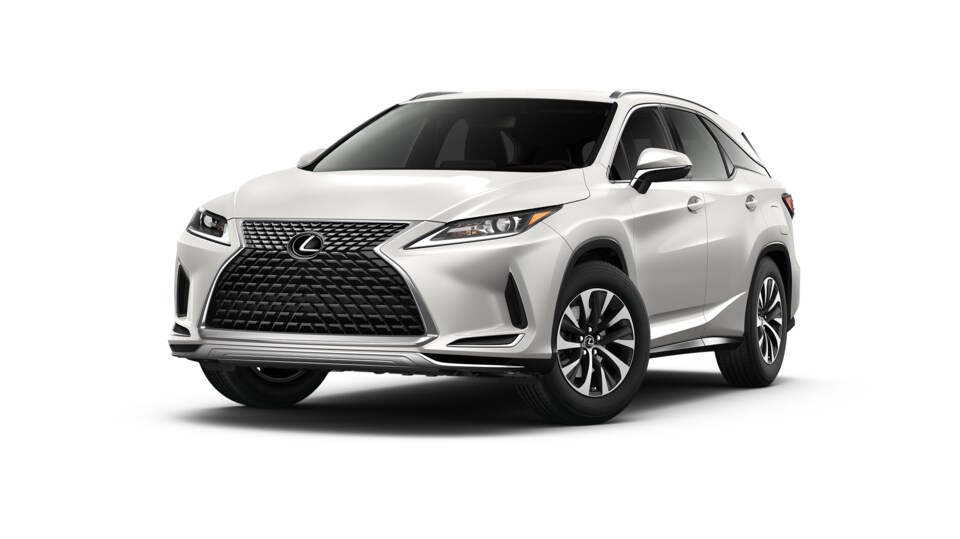 Volvo XC90 vs. Lexus RX L

Performance
The Volvo XC90 is available in two gas-powered variants, including the T6-a turbo and supercharged 2.0-liter four-cylinder (316 horsepower, 295 pound-feet of torque) that can accelerate 0-60 mph in ~6.1 seconds. The Lexus RX 350 L (290 hp, 263 lb-ft) falls behind by nearly two seconds, taking ~8.0s to reach 60 mph.
The new XC90 Recharge Extended Range delivers driving thrills with impressive efficiency. This twincharged plug-in hybrid (455 hp, 523 lb-ft) sprints to 60 mph in just ~5.0 seconds-impressive for a vehicle its size. Plus, it achieves an EPA-estimated 66 MPGe and 35 miles of electric-only range. The Lexus RX 450hL is a standard hybrid that gets an estimated 29 mpg and doesn't have electric-only capability. And with 308 horsepower, it needs an additional three seconds (8.1s) to reach 60 mph.
Space and Versatility
Passengers will appreciate the XC90's extra roominess, especially compared to the Lexus RX L. The XC90's rear legroom measures 37 inches in the second row and 32 inches in the third. The RX L feels comparatively cramped, with just 31 inches of legroom for the second row and a meager 23.5 inches in the third.
The XC90 also provides more practicality, with cargo space measurements of 16 cubic feet behind the third row, 42 behind the second, and a cavernous 86 cubes with all rear seats folded. The RX L's cargo capacities measure just 7.5, 23.0, and 59.0 cubic feet behind, respectively.
Standard Features
While both SUVs are impressively equipped, the XC90 offers many more standard features. For example, all XC90 models include adaptive headlights, a fully digital gauge cluster with navigation, a hands-free liftgate, driver seat memory, a panoramic sunroof, and wireless charging. Many of these are only optional for the RX L, and some aren't offered at all.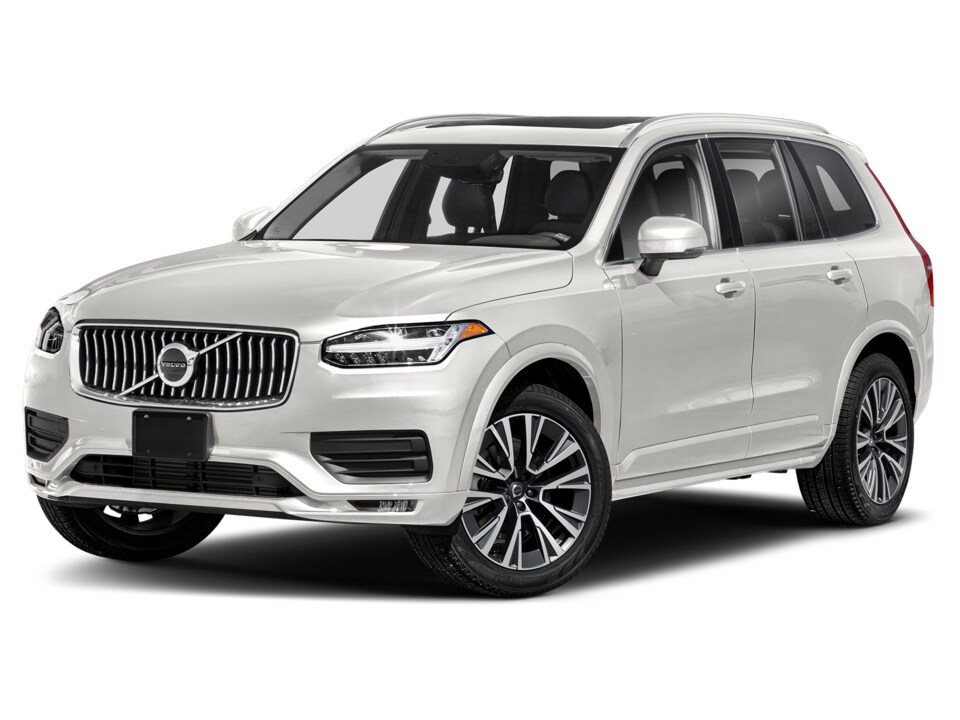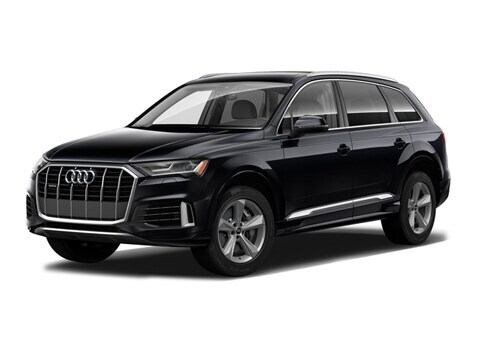 Volvo XC90 vs. Audi Q7
Performance
Both SUVs have similarly powered base engines. However, for Lenoir drivers seeking maximum performance and efficiency, the XC90 Recharge Extended Range plug-in hybrid (455 hp, 523 lb-ft) outpaces the Q7 55 TFSI. It achieves 66 MPGe and ~35 miles of pure-electric range (EPA-estimations), potentially saving drivers thousands of dollars throughout their ownership. The mild-hybrid Audi Q7 55 TFSI (335 hp, 369 lb-ft) isn't as capable, and its EPA-estimated 20 mpg results in highly elevated operating costs.
Space and Versatility
While it's common for midsize SUVs to have a third row suited to only small children, the XC90 offers a little more space for backseat passengers, with 31.9 inches of legroom and 36.3 inches of headroom. The Audi Q7's third-row legroom and headroom measure 29.2 and 35.9 inches.
If practicality is a priority, the XC90 comes out ahead, with 16 cubic feet of cargo space behind the third row and a maximum of 86 cubic feet with all rear seats folded. The Audi Q7's storage measures 14 cubic feet with all seats in use and 70 cubic feet with the second and third rows folded.
Safety Features
The XC90 and Q7 offer standard safety technologies like collision mitigation, lane-departure warning, and blind-spot monitoring. However, the XC90's list of standard driver aids extends further to include Lane-Keep Assist, rear automatic braking, Pilot Assist, Adaptive Cruise Control with Lane-Centering, and steering-adaptive headlights. The Q7 offers a few of these features, but only on higher tiers, and some aren't available.
Test-Drive the New Volvo XC90 near Newton, NC
Get in touch with Paramount Volvo Cars of Hickory today to learn more about the Volvo XC90 and its available configuration options, financing offers, and reservation opportunities. And if you'd like to get behind the wheel to experience the premium accommodations and performance for yourself, we have the XC90 in stock, ready for you to test-drive. We'd love to give you a tour.